Friday, August 28th, 2015
From this article by Serene Assir (@SirenaAssir), we quickly understand that the lucky ones are simply those who survived.
That so many of them drowned is the truly ugly face of the current challenge Europe must address. It is high time we decide to treat it as a humanistic opportunity and now consider the pretty face of what happens, as embodied by the light of hope on this migrant girl's head.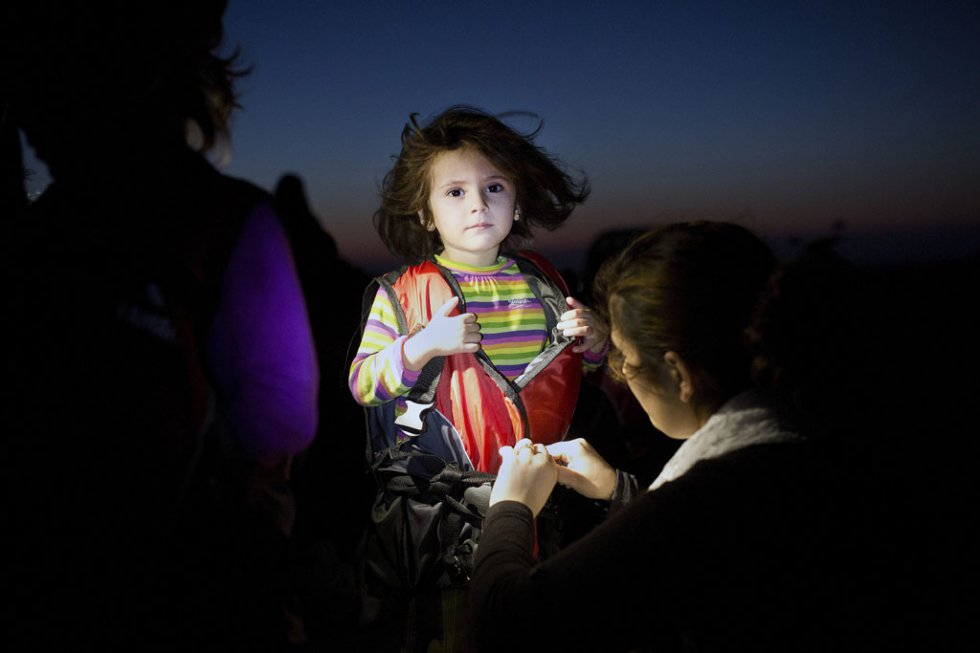 A migrant child gets assistance to remove her life jacket after arriving in Kos on August 13, 2015 (AFP Photo / Angelos Tzortzinis)