Thursday, December 31st, 2015
When you wake up in the morning and think about what you're going to fight like hell for, it's probably not going to sound like a typical corporate mission statement.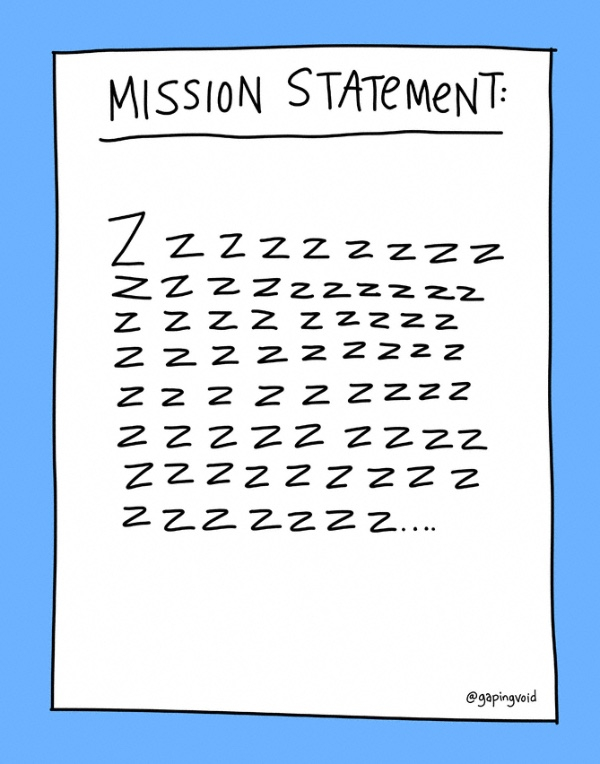 We're humans. We need to feel inspired. Every. Frickin'. Day.
The companies who understand the humanity of business – those are the ones you'll fight like hell for.
It's pretty simple. If you want a team dedicated to making incredible things happen, give them a reason.
[Note to most CEO's] If it's only money, it's probably not going to sustain the business… and you won't meet targets for very long.
The solution here is often this misguided trend towards social entrepreneurism.
That businesses have to be about 'doing good' as the outcome. The truth is, businesses need to make money to survive. We all get that. Let's not lie.
And we can be so much more. Read "He Who Cares Wins", by our good friend David Jones (@davidjonesOYW).
The point is, usual corporate core values — "Integrity, passion, community, customers, etc." are meaningless to most of your employees and customers. And if your mission statement is corporate speak as well, you've lost us. And you need us. Your employees, customers and prospects. Win us over for God's sake.
Be driven by your core. And a real, deep connection to your people. That's how mission and core values should be: the values, at our core, that drive our mission.
In many ways the role of business has changed, and it requires a re-think.
How's your mission statement feeling right about now?
Image and text by @gapingvoid