These boats look obviously small (6.5 meters) to cross the ocean from Douarnenez to Pointe-à-Pitre (via a pit stop in Lanzarote).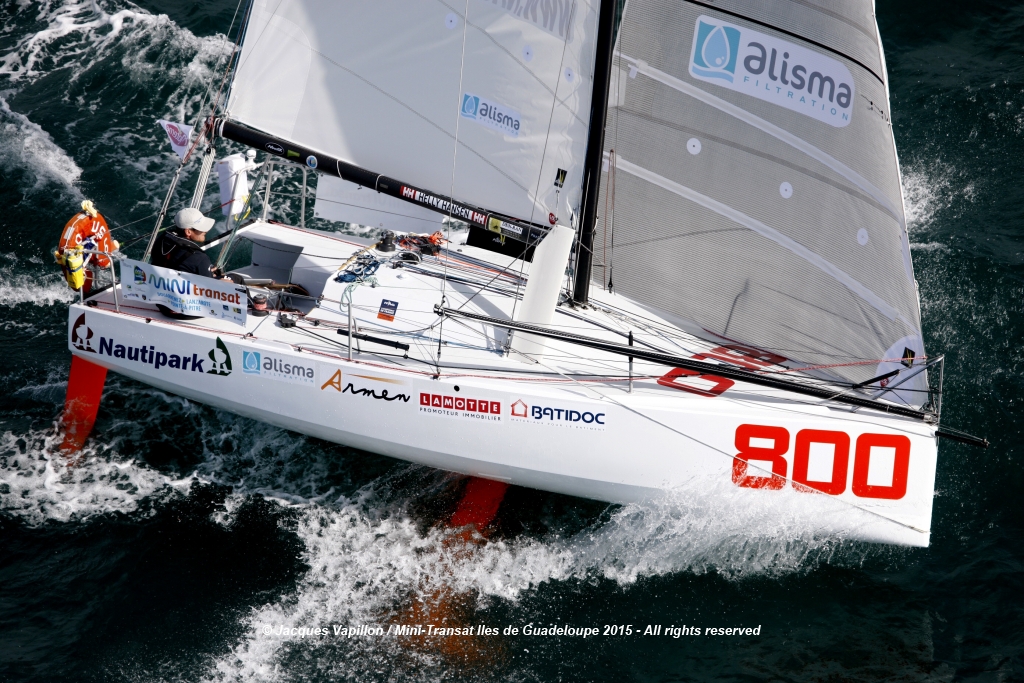 Small but actually amazing when you think that most innovations now common in large racing boats were live tested there first, on the sailing equivalents of Minimum Viable Products.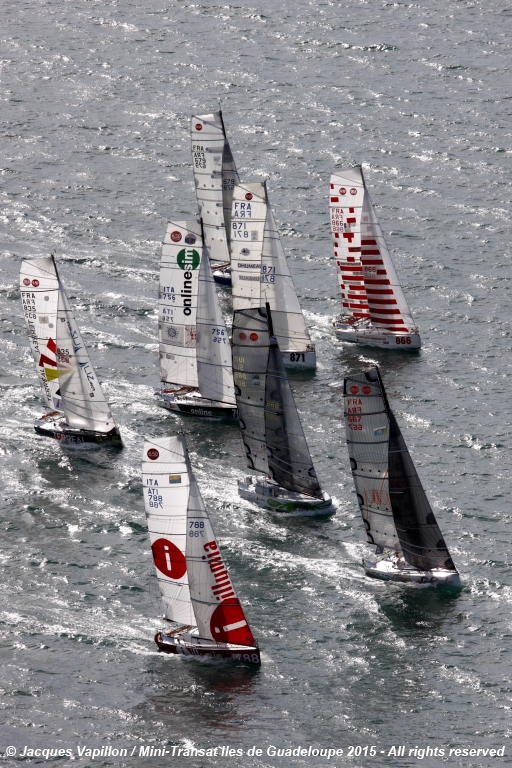 The race can be followed from the race official site thanks to a Géovoile cartography.
Via Twitter: follow @MiniTransat2015 and hashtag #MiniTransat2015