Listening to your customers isn't figuring out what they want — it's figuring out their needs.
We don't always know what's missing. Sometimes thirst feels like hunger. Sometimes a headache means stress. Sometimes we're so deep within ourselves that we can't read ourselves.
The art of business is anticipating needs. It's going above and beyond. It's being so attuned to your customers' needs that you figure out their solution before they've identified the problem.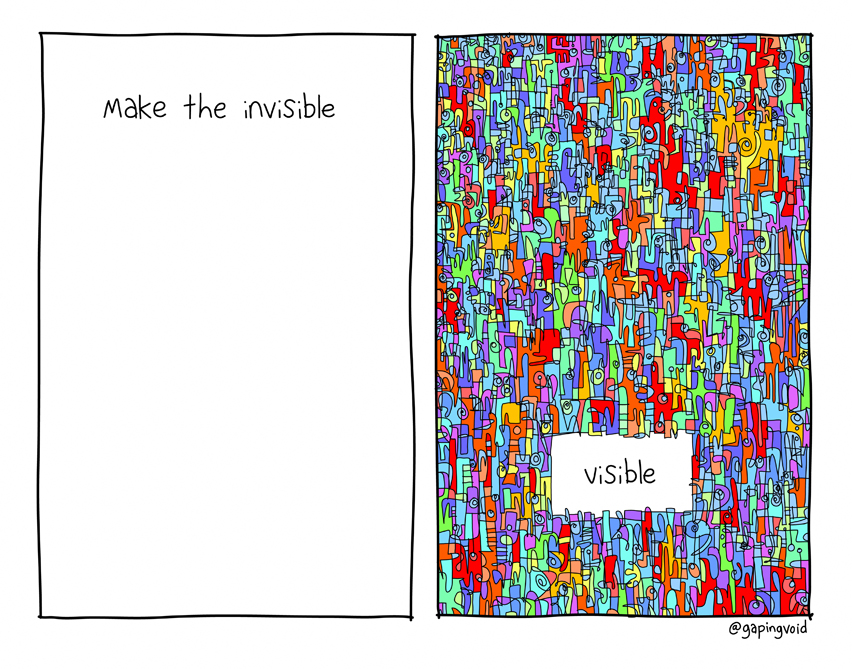 Naming the invisible problem is the first step to creating the visible solution.
Image and text by @gapingvoid
You may feel that it is yet another interpretation of the apocryphal Henry Ford quote: If I'd asked customers what they wanted, they would have said "a faster horse".
It is also close from the theories behind Interaction Design: you shouldn't ask people to describe the products or services they would need, but what wishes they would ask the "genius out of the lamp" to fulfill for them… then build accurate enough Personas to be able to design the solutions that fit.
Finally, it is less about asking good questions (any question can lead to the proper answers if you listen properly) than it is about keeping in mind that innovation occurs out of the box and that, if innovators must have enough skin in the game to deliver consistent solutions, they also must keep dreaming in the wild.