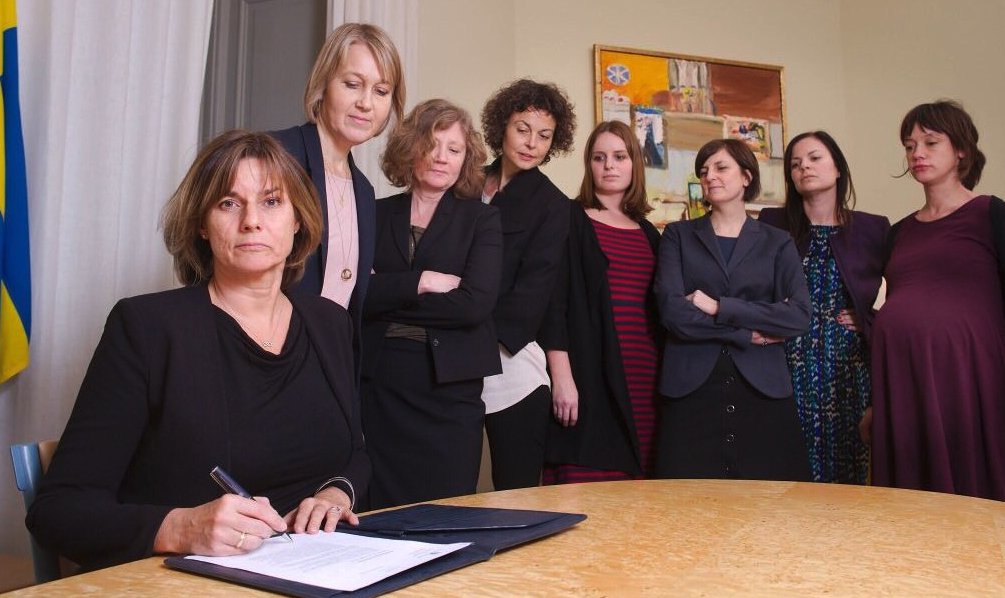 Surrounded by female colleagues, Sweden's deputy prime minister Isabella Lövin signs a climate bill in a way that clearly mocks a well known picture where Donald Trump, with all-male colleagues around, signed a decree barring US federal funding for foreign NGOs that support abortion.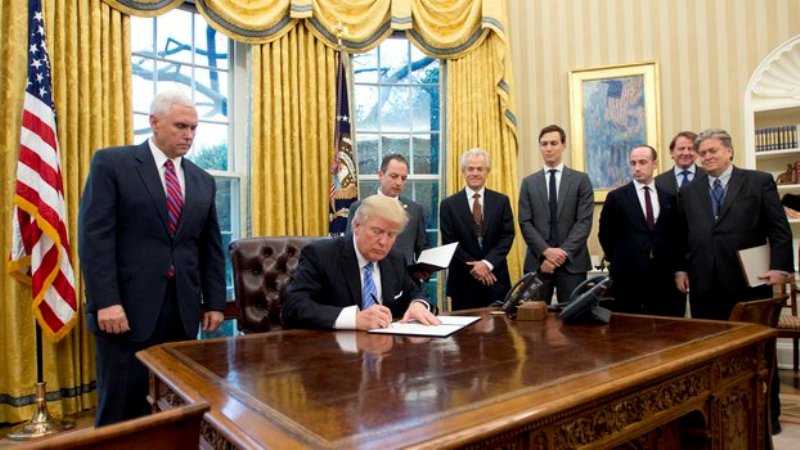 No need to say that neither Trump, nor his fans, will get the point. But the real issue is actually not there. Let's hope that those who can smile at this picture can detect others with a similar inner joy and build together a genuine meshed society.
I wish Isabella smiled.