Friday, February 13th, 2015
There's what you do. And then there's who you are.
Remembering this is terribly important. Maybe the most important thing of all.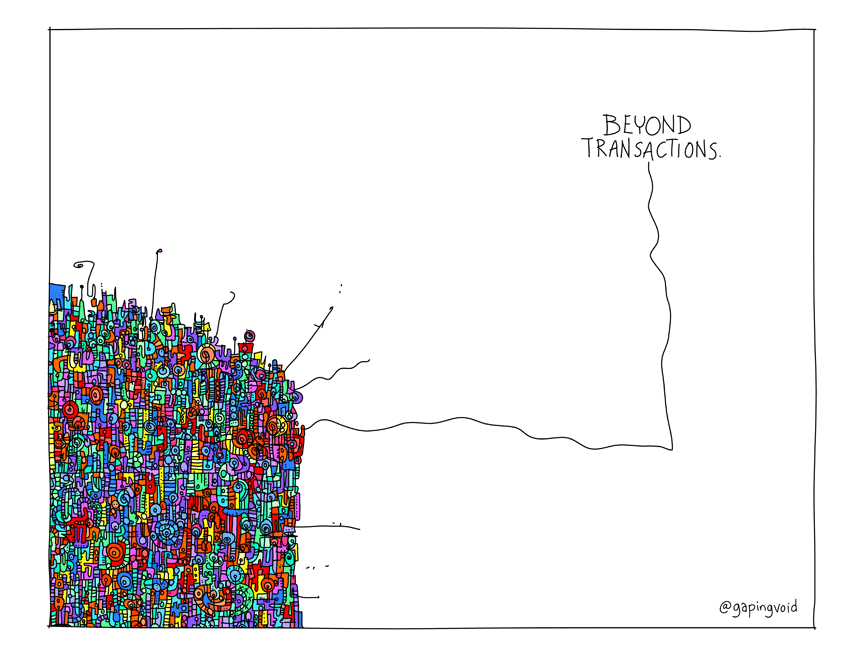 This image for Zappos is about that transition, about bringing larger meaning to the work they do.
Because if you don't have that big picture, it makes it hard to get excited about the day to day.
But if you do – if you have that deep sense of purpose – work becomes joy.
Image and text by @gapingvoid