Friday, May 29th, 2015
Great picture of Camille Lecointre and Hélène Defrance during the Sailing world cup in Hyères.
No doubt foiling catamarans are the future, but the 470 remains a magical boat around three buoys.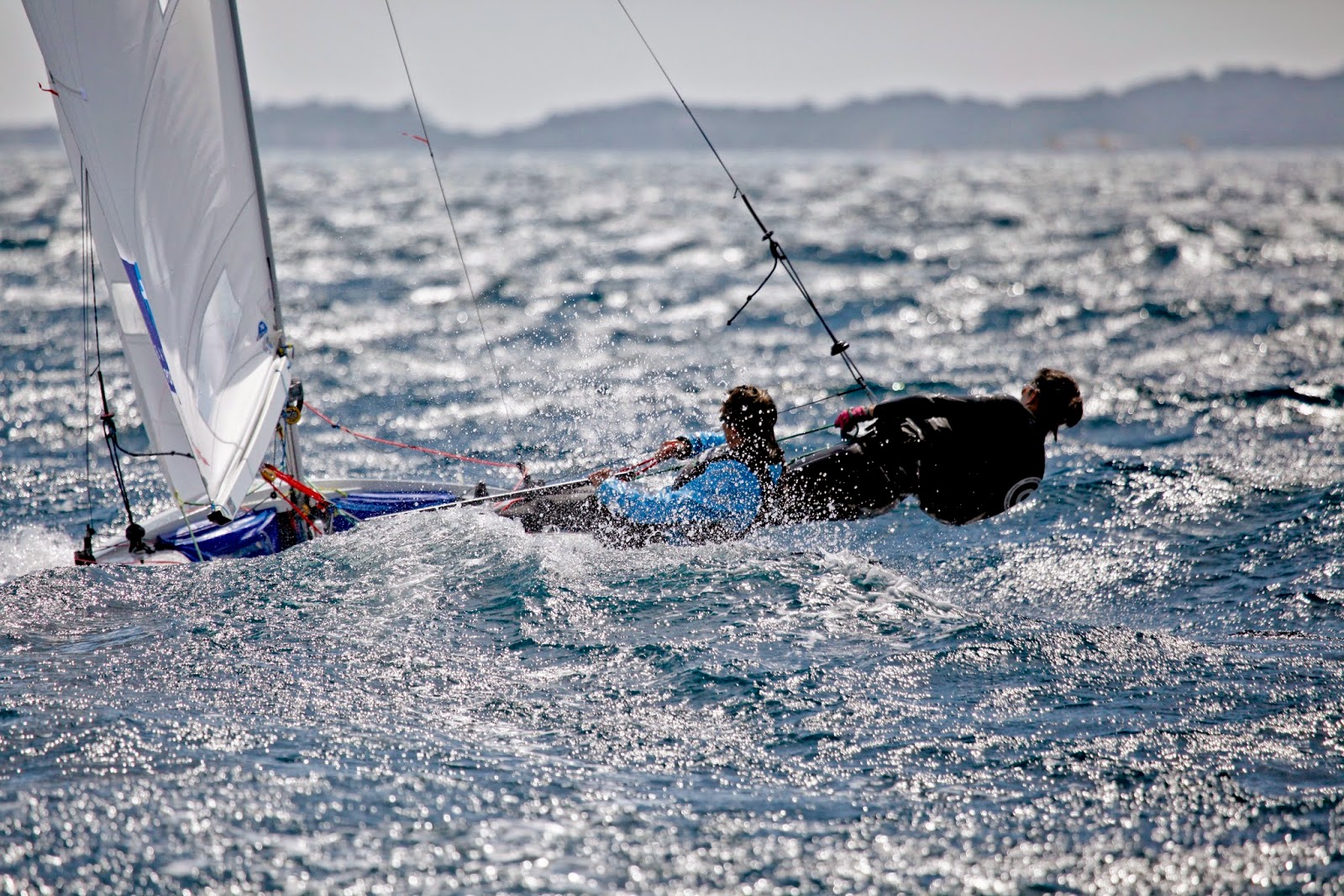 Superbe image de Camille Lecointre et Hélène Defrance lors de la Sailing world cup à Hyères.
Même si les catamarans à foils sont probablement l'avenir de la voile légère, le 470 reste un bateau magique entre trois bouées.