Friday, August 26th, 2016
In case you didn't get the memo: There is no secret validation committee, deliberating on what your destiny is allowed to be.
So that strategy about waiting for your life to be finally green-lighted by someone else?
Sorry, you've been wasting your time.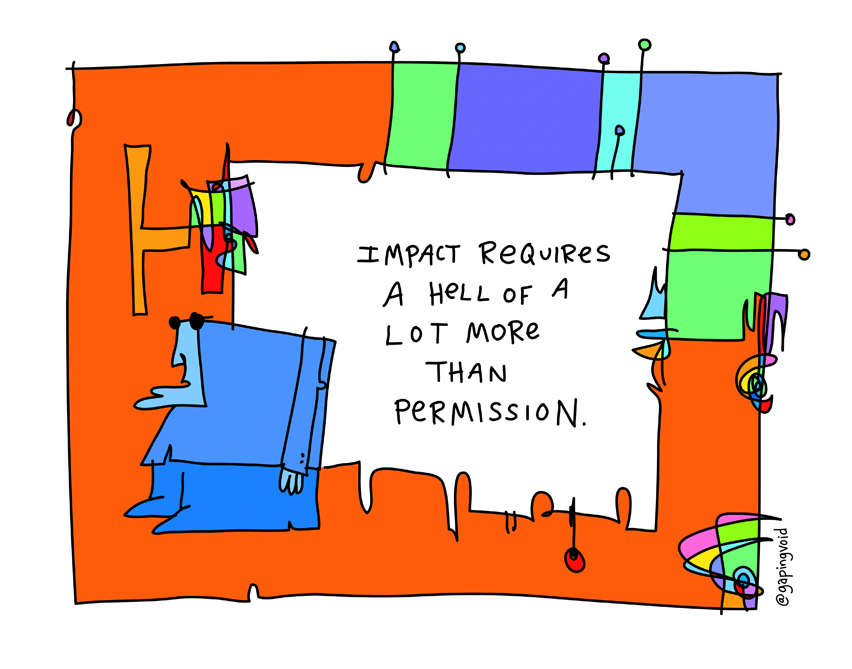 There is no green light. Or red light. Or yellow light.
There's just you. And what you intend to do about the present moment.
But I suspect you already knew that…
Image and text by @gapingvoid
This issue resonates with the current status in health information system where most of those who could address the genuine problems faced by suffering people feel that they have to "get a permission" (an order form) by the system (read the Minister, a major company, a well known professor…).
At a moment when it has never been so easy to engage with the people (the true customers, the ones in need of solutions) while big organizations are "lost in complexity" in current paradigm shift moments, I often ask the hard question : are you the kind of people that can address real people issues, or just a player by the rules that builds on outdated specifications?